A trowel refers to a variety of construction and gardening implements. These tools come in a wide range of shapes and sizes and usually consist of a metal blade of any shape linked to a short handle. They come in a variety of shapes and sizes, and they're used to spread, dig, scoop, and arrange things. They are small, handheld tools with a flat, pointed blade, used to apply and spread mortar or plaster.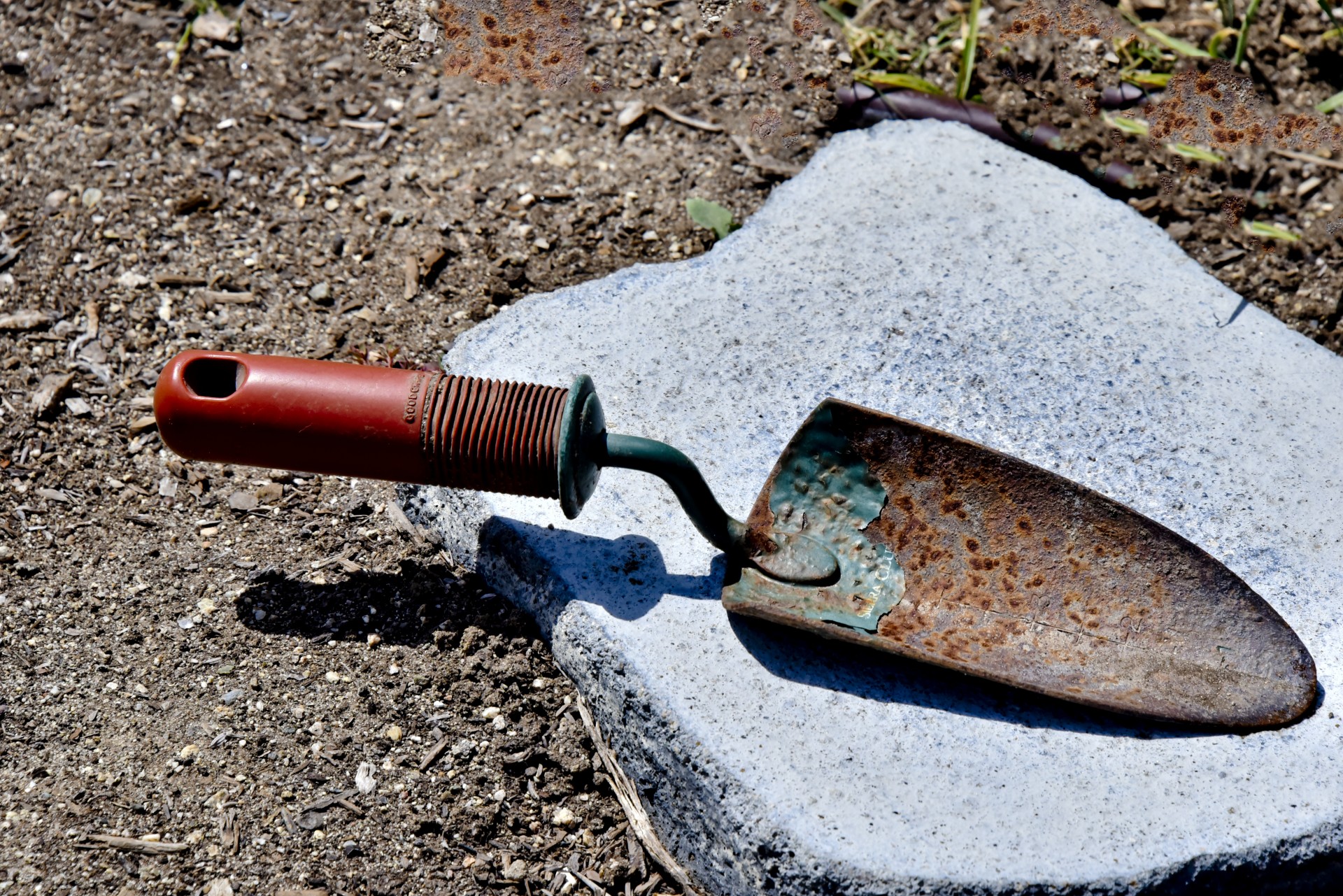 Photo Courtesy: Public Domain Pictures
Construction Trades
These tools are used by tile, marble, and terrazzo setters, bricklayers, cement masons, and concrete finishers, drywall finishers, plasterers, and others who work in the Trowel Trades. Metal-bladed construction variations are common, and many have a V-shaped rear. Here are a few examples of important types:
Cement Trowel
A cement trowel is a hand trowel used for leveling, spreading, and shaping mortar or concrete in brickwork or masonry. Depending on the activity, they come in a variety of shapes and sizes.
Power Trowel
When it comes to leveling and polishing a modest domestic slab, such as a sidewalk or patio, a simple 2×4, and a Fresno may suffice, but huge roads and sprawling commercial or industrial slabs require equipment that is much faster and more efficient. Contractors generally use a Power trowel for projects of this size, not only to increase production but also to create a smooth, level surface. Here's a rundown of your equipment choices.
Hand Trowel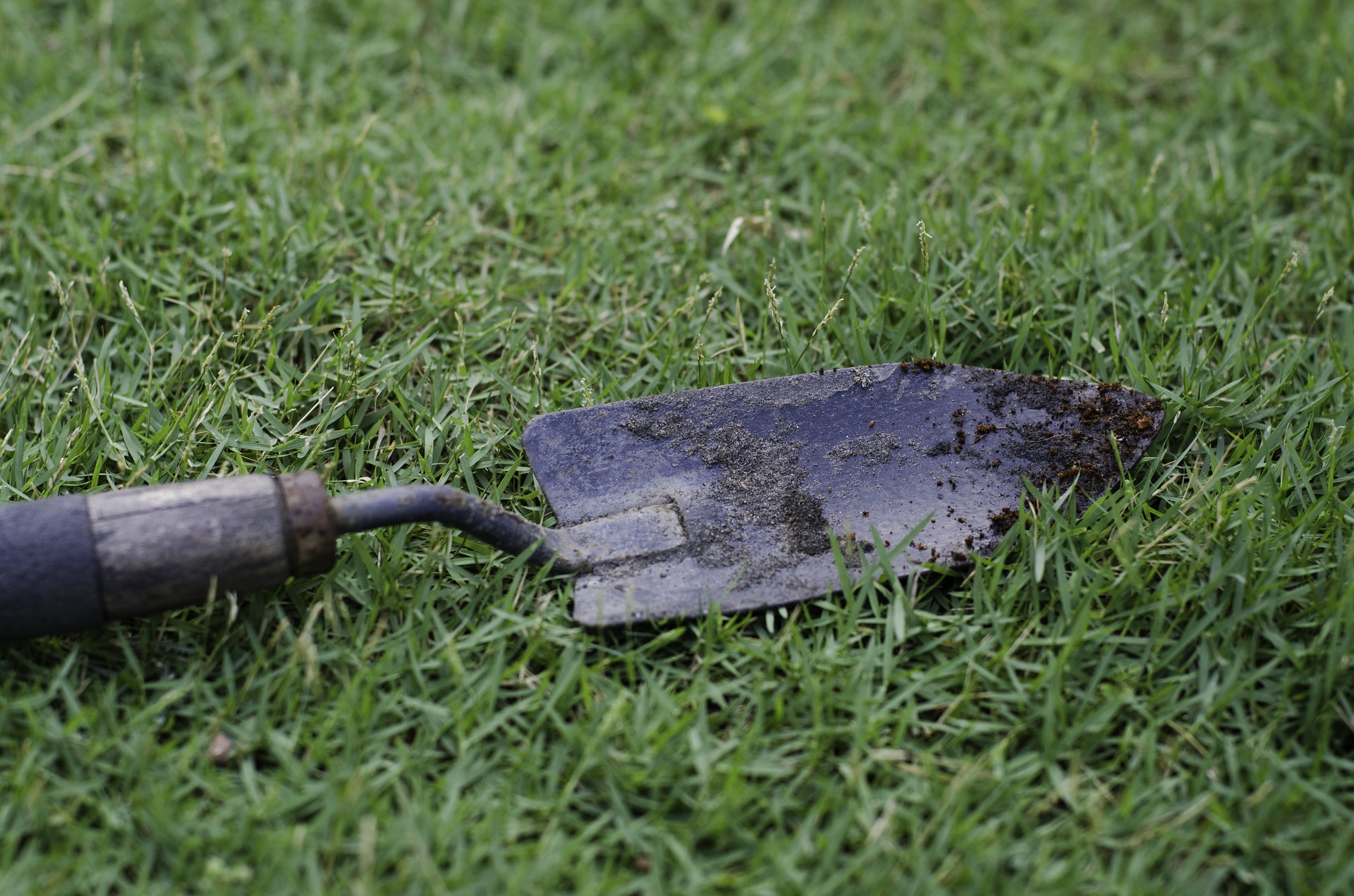 Photo Courtesy: Pixabay
The hand trowel is a gardening implement used for small hole digging, seedling transplanting, bulb planting, and other related operations. Hand trowels are extremely beneficial to many gardeners, and as a result, they are rather prevalent in gardening sheds. Hand trowels, along with other useful tools, are available at every garden supply store, and they can also be purchased in hardware stores.
Brick Trowel
The blade of this tool is diamond-shaped and somewhat rounded. The London pattern for laying brick and the Philadelphia pattern for laying block are two examples of brick trowel patterns. They're also used for tamping bricks and cutting bricks by expert masons. 
Finishing or Float Trowel
A tool with a handle and a big, flat rectangular blade for smoothing a surface. Finishing trowels come in a range of widths and lengths to meet your needs.
Floor Trowel
This instrument is formed like a lancet arch, with a rectangular back and a pointed front that fits corners and is designed for laying concrete.
Measuring Trowel
The rounded tip of this kind, as well as the characteristic V-shaped rear, make it stand out. It's made for gauging or mixing small volumes of rapid set plaster in precise proportions.
Corner Trowel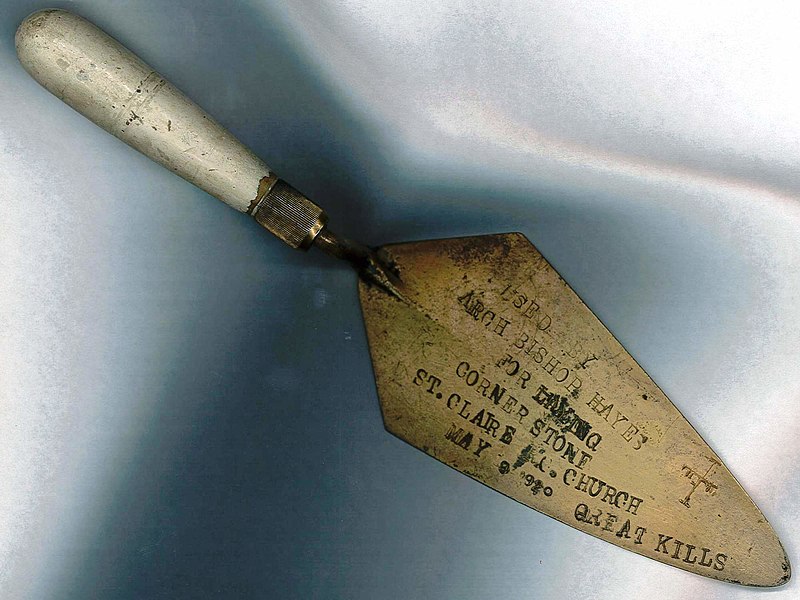 Photo Courtesy: Picryl
This V-shaped tool is designed to fit into a corner joint and apply joint compound. The drywall corner trowel has a slightly adjustable angle for feathering and tapering seams.
Margin Trowel
A tool has a rectangular front and a V-shaped back. It can be used to combine thin-set and other materials, scoop out material, and spread adhesives in tight spaces.
Notch Trowel
Square, rectangle, scoop, and v-notch varieties are available. Ceramic tile adhesive is spread with V-notch, square, and scoop types. To apply thin-set mortar for floor tile, square and rectangular notch variants are employed.
Pointing Trowel
This smaller variant of the brick trowel serves a variety of purposes, including separating concrete from the forms it is poured into, completing brick wall joints, and distributing material in confined spaces.
Tuckpointing Trowel
It's a long, thin instrument with a higher lift that's used to fill gaps between bricks with mortar.
Gardening Trowel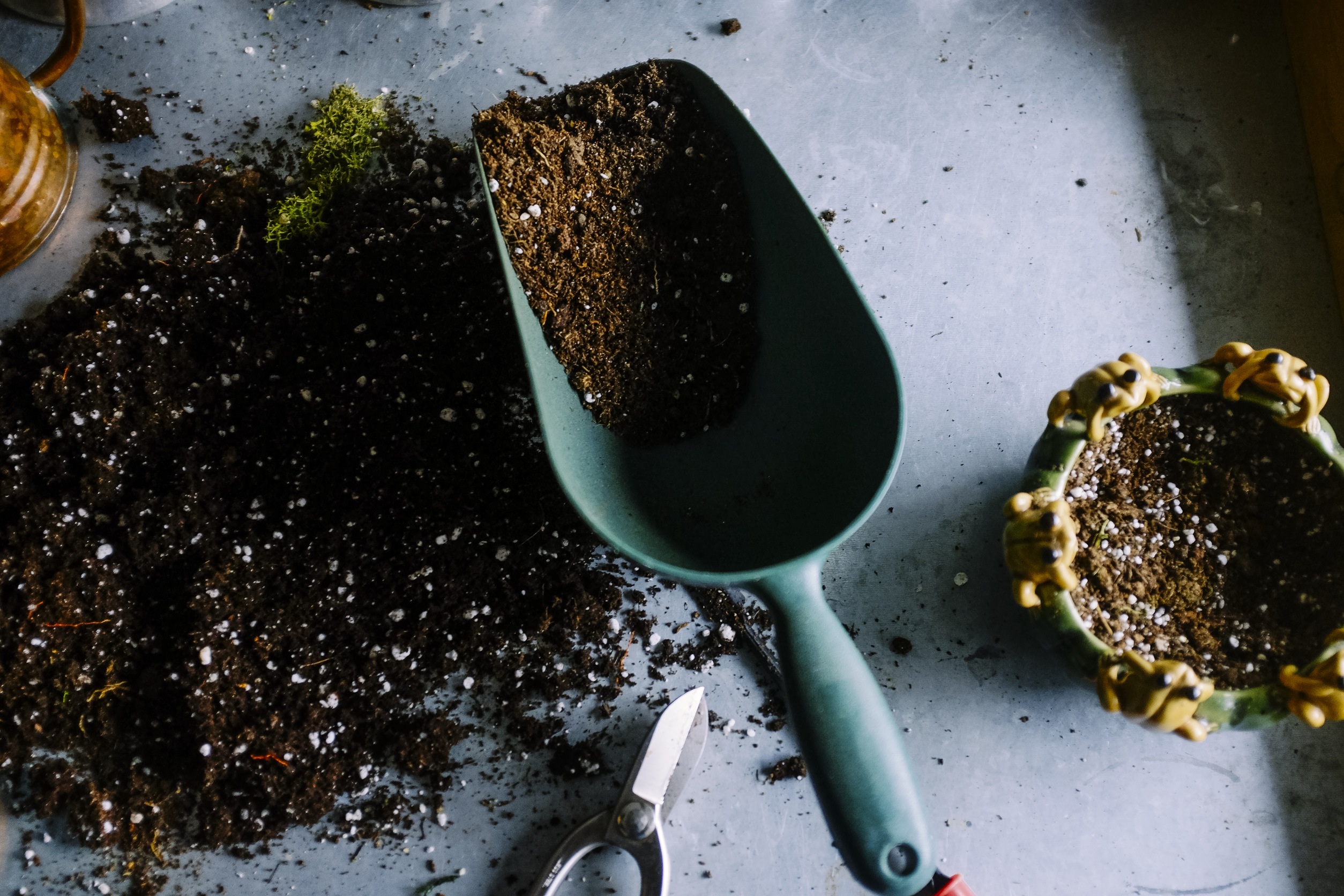 Photo Courtesy: Wikimedia Commons
A gardening trowel, also known as a garden trowel, is a versatile garden implement with a metal or polymer blade and a handle. In a shovel, the blade is joined to the handle with a curve or lift, but in a spade, the blade is fastened straight. They are sometimes referred to as hand spades or are characterized as little shovels. Long-handled variants eliminate the need for bending and stooping.
Trowels are used virtually every day by plasterers.
The blade shape can also vary, with some blades being more rounded and others coming to a point. Scooping and mixing should be done using blunter implements, whereas digging should be done with trowels with a point. The majority of basic types are very broad, but others have a narrower shape, comparable to a transplanter, and some are marked with graduated measurements, just like transplanters.
A power concrete trowel may be required for larger slabs, such as garage flooring or building foundations.
A trowel can be used for a variety of tasks, including cultivating soil in a small area after it has been broken up; digging, planting, or potting in situations where a transplanter is too tiny; weeding, and mixing soil with additives like fertilizer or vermiculite. They're frequently sold in garden sets alongside other hand equipment like a cultivator and a garden fork. A weed trowel that fits between cracks in pavement and a particular "dandelion trowel" are only two examples of specialty garden equipment. Another variant has serrated sides for cutting roots and weeds.
CITATIONS:
"Concrete Trowels – Types of Tools for Troweling Concrete – the Concrete Network." ConcreteNetwork.com, www.concretenetwork.com/concrete/concrete_tools/trowels.htm.
Vu, Cassie. "Tools at a Glance: Masonry Trowel." Elston Materials, LLC, 28 May 2019, elstonmaterials.com/tools-at-a-glance-trowel/. Accessed 27 Oct. 2021.
"What Is a Hand Trowel? (with Pictures)." Home Questions Answered, www.homequestionsanswered.com/what-is-a-hand-trowel.htm. Accessed 27 Oct. 2021.