The Green Building Code (GBC) was introduced in 2015 under Presidential Decree No. 1096 as an amendment to the National Building Code of the Philippines (NBCP) to promote sustainable design and construction practices.

According to Section 3 of the GBC, the code sets the minimum standards for compliance that will "help counter the harmful gases responsible for the adverse effects of climate change." Aside from that, the GBC seeks to improve resource efficiency, site selection, planning, design, construction, use, occupancy, operation, and maintenance, without significant cost increases.
But what will happen if construction firms and professionals do not comply with the GBC?

Environmental Impacts of Non-Compliance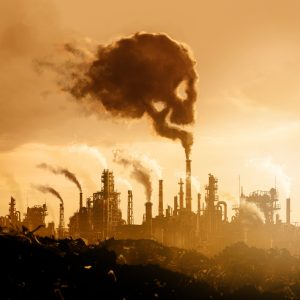 Non-compliance with the GBC could have a number of negative impacts on the environment. These include:
Increased carbon emissions. The construction industry is one of the biggest pollutants on the planet. Currently, the industry emits 40% of global CO2 levels annually. With this much carbon emission, climate change is further worsened.
Waste of resources. Without GBC, buildings may continue to be built using unsustainable materials. This leads to the waste of resources and further environmental degradation.
Increased energy consumption. Buildings that do not comply with GBC may be less energy-efficient, leading to increased energy consumption and higher utility bills.
Negative impact on health. Non-compliant buildings may have poor indoor air quality, which can have a negative impact on the health of building occupants.
Overall, non-compliance to the GBC could lead to significant negative impacts on both environment and human health.


What are the Penalties for Non-Compliance with the Green Building Code?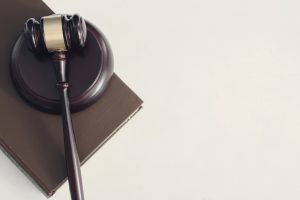 While the GBC itself does not include penalties, it must be taken note that it is an amendment of the NBCP. Since it is under the NBCP, non-compliance with GBC is subject to NBCP penalties.

Section 213 of the NBCP states:

"Any person, firm, or corporation who shall violate any of the provisions of this Code and/or commit any act hereby declared to be unlawful shall upon conviction, be punished by a fine of not more than twenty thousand pesos or by imprisonment of not more than two years or by both such fine and imprisonment: Provided, that in the case of a corporation firm, partnership or association, the penalty shall be imposed upon its officials responsible for such violation and in case the guilty party is an alien, he shall immediately be deported after payment of the fine and/or service of his sentence."
Aside from these penal provisions, non-compliance to GBC could also entail penalties from other laws. Here are some examples:
Failing to meet the minimum energy requirements in GBC could be a violation of RA no. 9513 or the Renewable Act of 2008
According to Section 36, persons who willfully commit violations shall suffer the penalty of 1 – 5 years of imprisonment, P100,000 – P100,000,000 fine or "twice the amount of damages caused by costs avoided for non-compliance, whichever is higher, or both upon the discretion of the court.

The DOE is also empowered to impose administrative fines and penalties for any violation in this act.


Non-compliance with section 15.2 of GBC could be a violation of RA 9211 or the Tobacco Regulations Act, and RA 9514 or the Fire Code of the Philippines 2008


Non-compliance with the regulation to restrict smoking and designating smoking areas is a violation of Section 6 of RA 9211. According to Section 32 a, first-time violators will be fined for P500 – P 1,000. Second offense would entail P1,000 – P5,000. And third offense would entail a P5,000 – P10,000 fine and cancellation or revocation of business permits and licenses.


In compliance with RA 9514, "NO SMOKING" signs shall be posted in "conspicuous areas" and property premises of the building. Penalties may include administrative fines or imprisonment or both depending on the discretion of the court.
These are just some of the examples of legal penalties individuals or organizations may face for non-compliance with GBC. Depending on the violation, other government agencies such as the Department of Energy (DOE), Department of Environment and Natural Resources (DENR), etc may step in to investigate and impose penalties.



Non-compliance with the Green Building Code can result in various legal penalties. These may include fines, revocation of permits, and imprisonment or all at once depending on court discretion. As climate change continues to be a pressing issue, it is important for developers and building owners to prioritize sustainable building practices and comply with the GBC. By doing so, professionals and businesses can not only avoid legal repercussions but also contribute to a more sustainable future for our planet. It is the responsibility of all stakeholders to work together towards this goal and ensure that our built environment is environmentally responsible and sustainable.